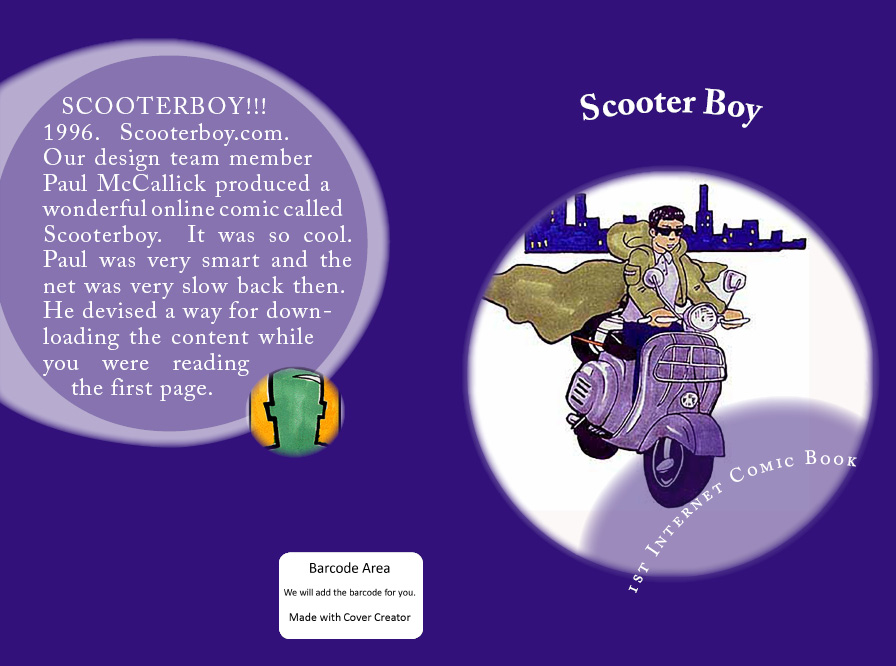 SCOOTERBOY!!! 1996.

Buy on Amazon Scooterboy!

Scooterboy.com. Our design team member Paul McCallick produced a wonderful online comic called Scooterboy. It was so cool. Paul was very smart and the net was very slow back then. He devised a way for downloading the content while you were reading the first page.

This meant your next page would just pop up and be ready. The perception of being very fast.

Check it out!

If you have a 14.4 or slower connection, you may want to go to the download page and pre-load all of the images for this episode.

https://scooterboy.com/episode5/download.html

We are looking for the Lost Scooterboy Episodes. If you see them please share!

Thanks!

Bradley Bartz
Brad@Bartz.com
www.Scooterboy.com
1996-2018 All Rights Reserved

On Amazon! Just $19.96 in full color 6" x 9" paperback with 80 pages.

or see online in Adobe Pesents. Click here.



---